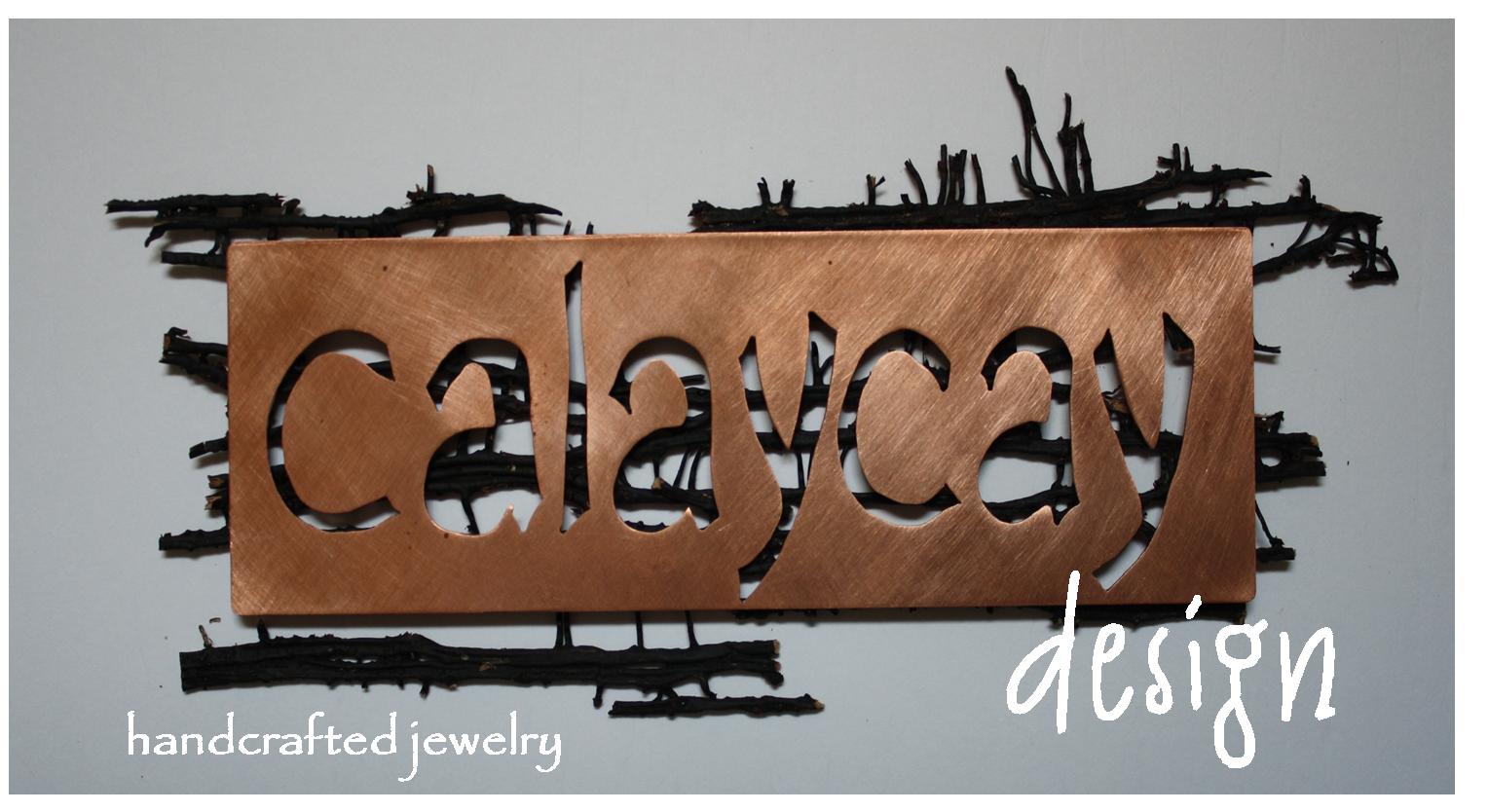 CALAYCAY DESIGN will be introducing a new Philippine inspired handcrafted jewelry collection, "Disenyo", (the Filipino word for "design"), this Fall.

A collaboration of sorts between sisters. Each piece will be showcased alongside cultural artifacts and images that inspired the design. This collection was born out of an appreciation for "old world" artistry and traditions native to the Philippines and the country's natural landscape. A space where creativity, craftsmanship and culture meet.

The opening reception and exhibit of the Disenyo Collection will take place at the First City Art Center Gallery, 1060 N. Guillemard Street, Pensacola, FL on November 22, 2015, 3:00pm - 7:00 pm.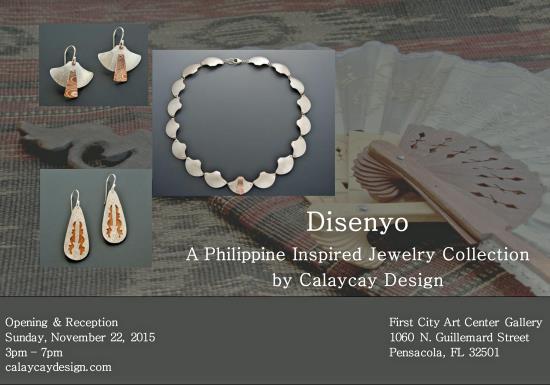 Coastal Recollection is a new handcrafted jewelry collection from Calaycay Design that will be on exhibit at First City Art Gallery in Pensacola, Florida. Based on childhood memories of being raised on the Gulf Coast of Florida, this collection was born from a personal appreciation for the raw beauty of the Gulf Coast and its natural elements. Not your usual seashell trinkets, this collection showcases pieces inspired by the unusual textures and patterns of the shoreline. A percentage of sales will be donated to Manna Food Bank.

Coastal Recollection by Calaycay Design

Opening Reception: 2-5 pm, November 19, 2016

First City Art Center Gallery

Pensacola, Florida

More information coming soon!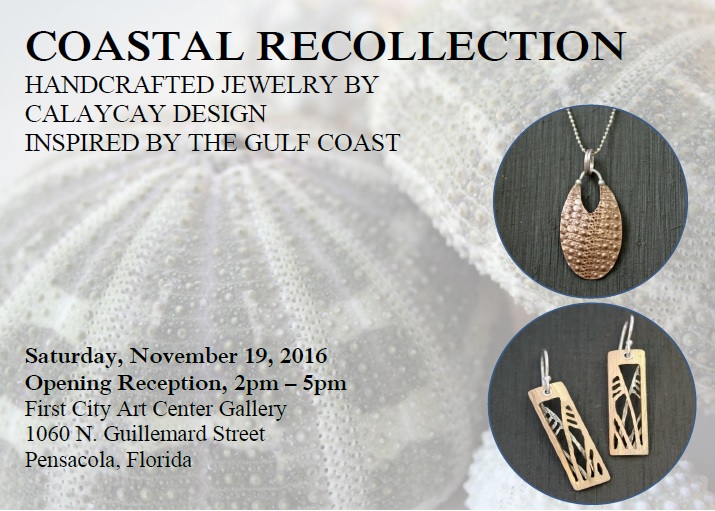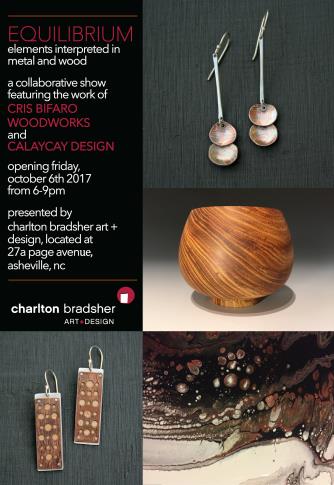 Equilibrium, a collaborative show by Calaycay Design and Cris Bifaro Woodworks, is based on the ancient Five Elements Theory. Wood, fire, earth, metal, and water are believed to be the basic substances of everything in the universe and form a balance, while being in constant movement and cyclical change. Each element is brought to a physical translation in metal and woodwork, observing and honoring natural, creative changes.

Presented by

Charlton Bradsher Art + Design

27-A Page Avenue

Asheville, North Carolina

On display October 6 – November 1

Please join us for the opening reception on Friday, October 6, 6-9pm.